Parent Information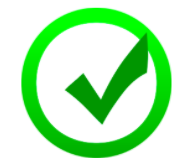 2023-2024 Forms to be completed
SCUSD LCFF Form (Local Control Funding Formula)
Information from this application determines the amount of state funding we receive for our school, that provides supplemental support and materials such as the library, technology, and intervention support, etc. (often several thousand dollars)
Only one application needs to be submitted per household.
Item 1: Computer Use Policy, Authorization, and Agreement
Item 2: Care and Replacement of School Books
Item 3: Cell Phones and Electric Communication Devices Policy
Item 4: Home/School Compact
The document, posted on the SCUSD web site, covers Curriculum and Instruction, Behavior and Discipline, Health and Safety, Performance and Evaluation, Pupil Records, Absenteeism, Technology and Internet Policy, and Title IX (non-discrimination on basis of sex and policy on sexual harassment), along with other.